Windsor High School is now live streaming all JH/HS basketball and football games as well as all music, speech, and FFA events, banquets, ceremonies, and graduation.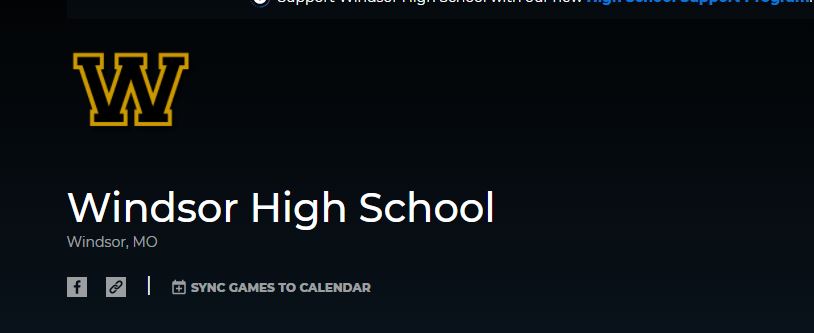 ---
This can all be found at nfhsnetwork.com. To watch basketball and football games, you would need to purchase a subscription. All other events are free to view. Subscriptions can be purchased monthly for $10.99 or annually for $69.99.
If you would like to purchase an advertisement to be displayed on the live stream or the Windsor High School NFHS network webpage, please contact Brad Forrest at 660-647-3106 or forrestb@henrycountyr1.k12.mo.us for more information.